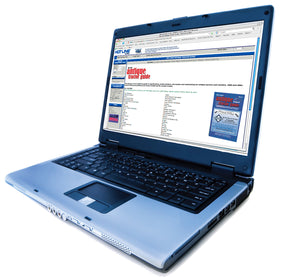 Antique Tractor Guide Online provides hard-to-find reference information on over 70 tractor and 13 combine manufacturers makes it a useful resource for anyone interested in antique tractors and crawlers.
Antique Tractor Guide is published annually and contains specifications, serial numbers, auction results and retail pricing information for antique farm tractors, crawlers and combines. Models covered are 1984 and older. Over 70 tractor and 13 combine manufacturers and 1,000 models are covered in this handy guide.
Specifications covered include years manufactured, engine, transmission, horsepower, CID, fuel type, weight, MSRP, plus much, much more. An additional 151 tractors and 81 crawlers have been added to Volume VIII.
**Please note**
-- PRICE LISTED FOR ONLINE PRODUCTS IS FOR A SINGLE USER. IF YOUR BUSINESS HAS A NEED FOR MULTIPLE USERS PLEASE CONTACT HOT LINE GUIDES DIVISION AT 1-800-673-4763 OR subs@HotLineGuides.com FOR DISCOUNTED MULTIPLE USER SUBSCRIPTION RATES.
NOTE: Online service activation may take up to 48 hours. You will receive an e-mail once your service has been activated. Please be sure to check  your junk/spam folder if you don't see it in your inbox.
Call 800-673-4763 for Foreign pricing when buying print version with online.