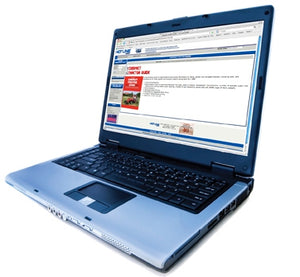 Hot Line Compact Tractor Guide is designed to provide valuable information to farmers, acreage owners, repair shops, grounds keepers, dealers and other related businesses. The Hot Line Compact Tractor Guide contains valuable information on compact(under 45 hp)and riding garden tractors. Included in this annual guide are serial numbers, equipment specifications, manufacturers suggested retail pricing and the estimated high and low retail price, by year, on more than 85 manufacturers and over 5500 models dating from 1990 to the present. The Hot Line Compact Tractor Guide is a reliable source for information for anyone who buys or sells compact or riding lawn mowers. Using the Hot Line Compact Tractor Guide to correctly identify, by using serial numbers, the actual year of manufacture erases confusion between buyers and sellers. In addition, specifications such as, fuel used, make of the engine, steering and cutting width are all available. And, with the pricing information, users will know the original suggested retail price as well as the estimated current value,high-low-average auction price, plus actual retail pricing.

**Please note** PRICE LISTED FOR ONLINE PRODUCTS IS FOR A SINGLE USER IF YOUR BUSINESS HAS A NEED FOR MULTIPLE USERS, PLEASE CONTACT HOT LINE GUIDES DIVISION AT 1-800-673-4763 OR subs@HotLineGuides.com FOR DISCOUNTED MULTIPLE USER SUBSCRIPTION RATES.
NOTE: Online service activation may take up to 48 hours. You will receive an e-mail once your service has been activated. Please be sure to check  your junk/spam folder if you don't see it in your inbox.
Call 800-673-4763 for Foreign pricing when buying print version with online.